CIC's rich history dates back more than a century, and the school enrollment is stable. Last year CIC completed a very successful IB-MYP and IBDP accreditation cycle, and this year CIC will welcome its 5-year AdvancED accreditation visit. CIC's future for the foreseeable future is stable and long-range planning is underway.
For overseas candidates western media sometimes portrays Venezuela as an isolated place devoid of basic necessities.  While this can be accurate for parts of our nation, life for teachers in the CIC community can be rich with great savings potential.  Like many international cities, there are neighborhoods where teaches are encouraged to avoid, and precautions that should be implemented after dark.  However, Caracas does provide many world-class opportunities for the right-minded CIC employee that include the following.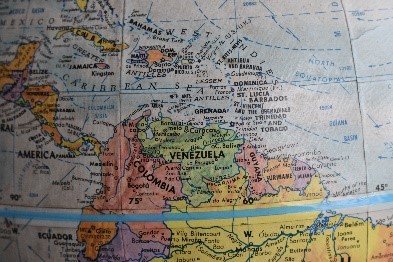 weather
Caracas is situated in a tropical valley at an elevation of about 3,000 feet above sea level.  Our city experiences sun over 300 days per year, assuring superior weather for a wide range of outdoor activities – and beaches are only 30 minutes away
travel
Caracas is the starting point for world-class domestic travel that includes Angel Falls, Los Roques Islands, Canaima Falls, hiking over Roraima, many Caribbean Beaches, Andean Foothills, the Orinoco Delta, surfing, diving, fishing, and so much more.
chocolate & cofee
Caracas is home to a range of globally-recognized producers of organic chocolate – considered to be among the best in the world. In addition, regional farmers produce some of the hemisphere's best coffee.
wildlife
Venezuela hosts some of the most diverse and abundant ecosystems found anywhere on Earth.  On campus, it's easy to see birds like parrots and hummingbirds daily, and on our street we have had numerous sloth sightings.
clean air
For teachers who have worked in places like China and India, it's great to know that Caracas has among the cleanest air of any major city worldwide. Our sky is particle-free and deep-blue almost every day of the year.
sports
Venezuela has professional baseball, basketball, and soccer leagues. There are sports clubs, gyms, golf courses and amateur teams looking for recruits around the city.
the people
The Venezuelan culture is open, participatory, and resilient. People here are friendly to expats, patient to those developing their Spanish skills, and inviting to those of us new to the region.  Friendships are quick to develop and integration into local life is rapid.